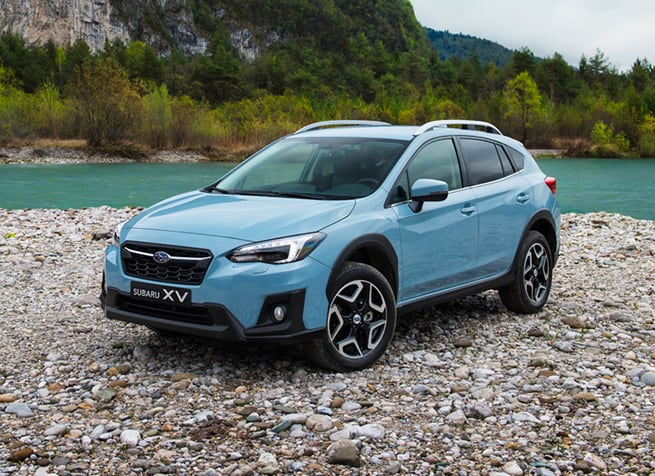 Subaru
Subaru is a Japanese car manufacturer that is known worldwide for their quality cars and their involvement in the WRC (World Rally Championship). Subaru cars are well known for their use of a boxer engine layout and their all-wheel drive-train layout. Subaru first arrived in the UK in 1974 and has successfully been a contributing manufacturer in the British marketplace ever since.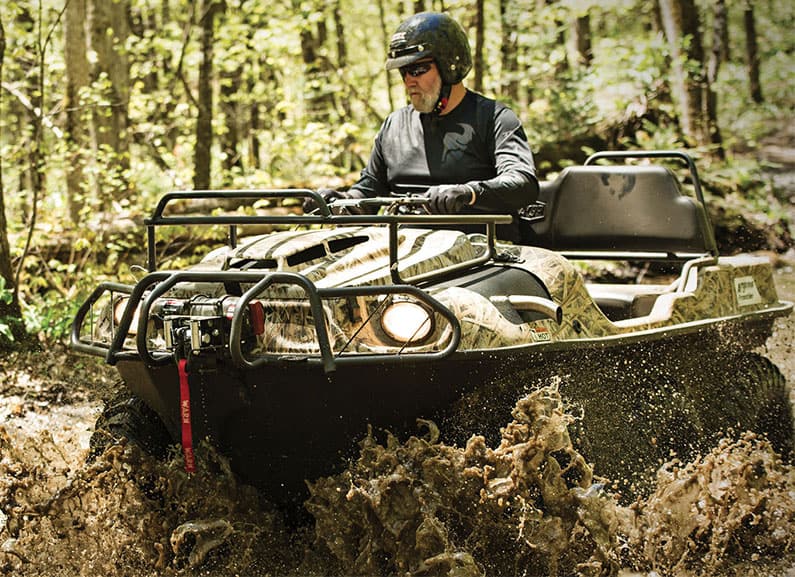 Argo
Argo is a Canadian manufacturer of amphibious all-terrain vehicles. The company was founded in 1962 in Ontario, Canada. They are known for their 6x6 and 8x8 ATV's. They are highly regarded in the commercial, governmental and public sectors worldwide. They are the name that's synonymous with recreational and heavy off road equipment.
C. R. Munro
"As always, a pleasure dealing with Aird Motors and I would have no hesitation in recommending your dealership and garage. Thank you once again for making it a pleasure to buy and drive a Subaru."
M.D.Frost
"Aird of Inverness were outstanding, nothing was too much trouble."
N.R. Oct. 2018
Great job replacing a clutch after a breakdown and recovery. Really nice people, straightforward, honest and easy to deal with. If they weren't 150 miles away, I'd use them all the time.
M. Lovie
"Aird Motors are exceptionally customer focussed, I travel 100 miles for their service!"
M.M. Nov. 2018
"I find the service very efficient and friendly, and feel my best interests are being attended to!"
Dr J W Scott June 2018
"Aird Motors are an excellent family firm who really look after their clients and their vehicles."
I. Smith
"Its a pleasure to do deal with Aird Motors and I would recommend your business to anyone looking for excellent personal service."
J.J. February 2019
Another great experience with a very personal and professional service.
David and his team addressed the problem with my Argocat, provided me with a place to work (as I waited) and afforded me to leave four hours later with my vehicle fixed, tested and serviced.
Thanks to you and your team for a job well done.
R. R. Mackenzie
"When in Scotland I have had excellent service from Aird Motors on a number of occasions."
C. Sutherland
"Thanks for the excellent customer service you have given us."
A. Stewart
"Your garage is one of the best in the trade and a pleasure to deal with."
S.D. Nov. 2018
Brilliant service from Colin from first conversation to several test drives to driving away in my xv. Paperwork all hassle free amazing car into the bargain 10/10.
R. Taylor
"It was nice to see how service and customer care should be done."
Ruth Riddell Oct. 2018
Just bought car,and as it's automatic which I havn't driven before was anxious about the prospect,but David suggested that Colin would take me out for a drive. It is amazing,don't know why I was worried I just love it. Thank you guys!
David Palmer Jan. 2019
I booked in my Suzuki Vitara for its 24 months major service. Best experience I have had in dealing with this business. Customer service 101% The vehicle technicians professional, first class and the price cheaper than anywhere else . I would thoroughly recommend Aird Motors. Thank you I will be back next time when the vehicle needs a service
G. M. Feb. 2019
I had my first years service with Aird Motors.
Great friendly staff, family run. Always remember your name , Quick service
I paid for my service as per Subaru pricing and the garage themselves contacted me to tell me I had over paid once they added up their time and amount of fluids used and I was issued the refund for the difference.
I would highly recommend Aird Motors Beauly
 Colin Whitelaw , David the mechanic